FLEXIBLE, SECURE CLOUD CONNECTIVITY
Whether your business needs access to the private or public cloud or needs to create hybrid cloud services, Shield House has flexible services to deliver the options your organisation needs. Our no barrier spaces offer the ultimate in diverse connectivity options. As the hub where multiple service providers can connect, your company can create the perfect cloud environment including: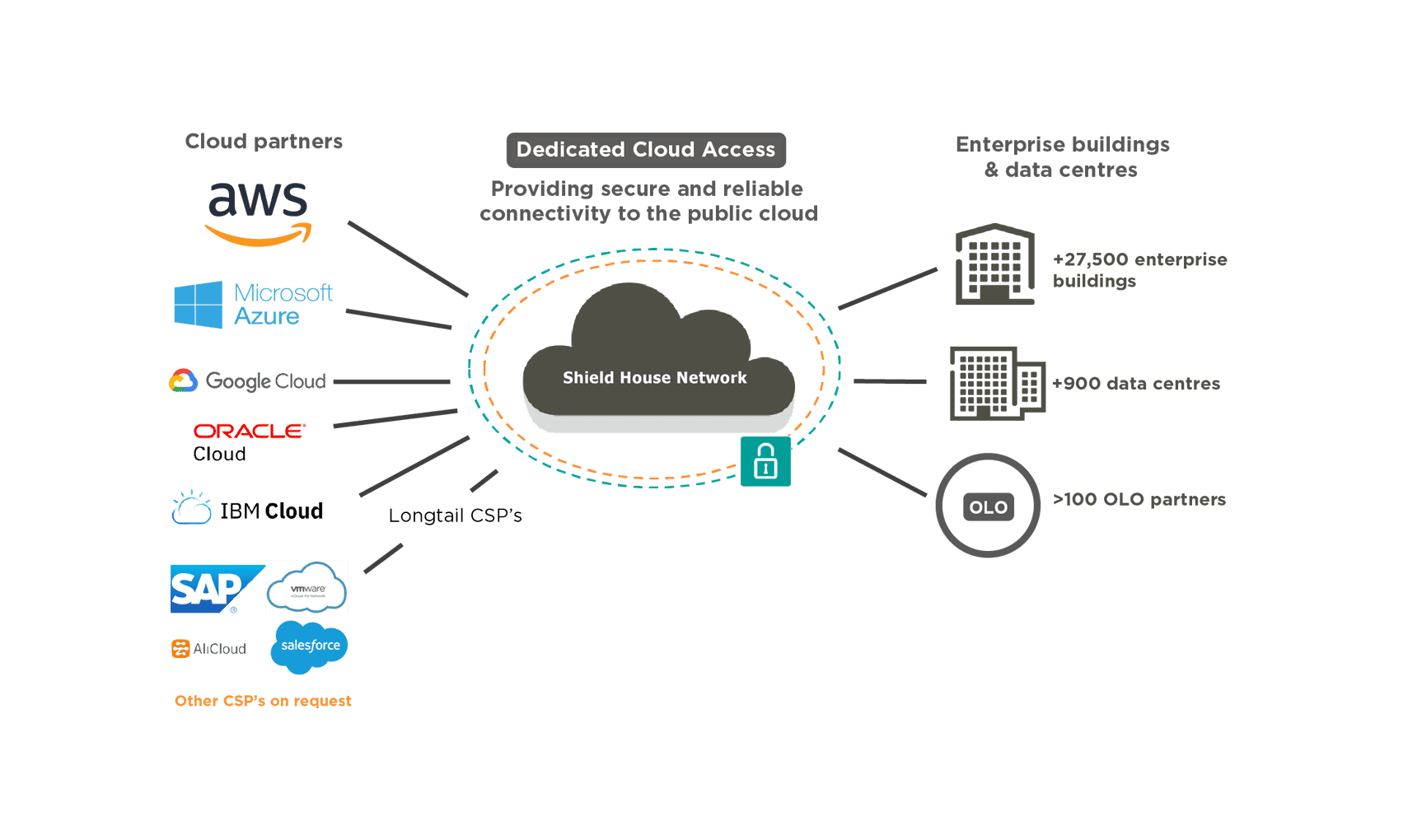 Direct Cloud Connectivity Features
Using established cloud service providers such as Google Cloud, Microsoft Azure and Amazon Web Services
Managed public cloud installations are easily set-up and can scale from 100MB
Shield House has Tier 1 and Tier 2 carriers readily available
Carrier neural connectivity options including IP bandwidth, multipoint Ethernet and dark fibre options
24 x 7 x 365 customer technical service support
Could you make more money by moving to colocation
Complete the form and let's run the numbers together and go through how we could support your move to Shield House.

Download specifications

⟶